Chance the Rapper just popped up one day on my radar screen.
It's the summer of 2013 and I'm getting ready to head over to the movies. Personally while I am contemplating my look, I like to listen to music. On this particular day I decided to click on a song from a mixtape titled "Acid Rap" by an artist named Chance the Rapper. I had seen the cover art on social media a few times, so I decided to see what the hype was all about. I clicked on the YouTube video for a song called "Juice" and have been captivated by the person that is Chancelor Bennett ever since.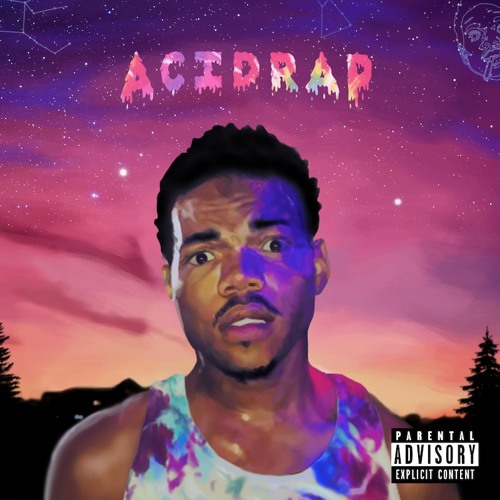 Listening to "Acid Rap" initially, I was in a state of confusion, but I also couldn't stop listening. After finishing, I had no plans of ever listening to the mixtape a second time. Honestly, the only song that really stuck with me was "Cocoa Butter Kisses." I found myself repeating the hook over and over in my head. I don't know exactly how it occurred but within the next couple of weeks I had listened to the mixtape a couple more times. Although his sound was very erratic and his ad libs were off the wall there was something very unique and refreshing about listening to his music. BTW, "Cocoa Butter Kisses" has racked up 51,455,099 youtube views – That's almost 52 million!
Chance the Rapper ft. Vic Mensa and Twista – Cocoa Butter Kisses
Success
Fast forward four years and Chance the Rapper has developed and prospered in and outside of music. The 24 year-old Chicago native has released three mixtapes, including "Coloring Book" for which he won three Grammys. He also released "Surf" as part of the band the Social Experiment. With the Social Experiment he is able to tour with some of his best friends and make music that fits his own creative style. With his decision to release all of his music for free, he has shifted the paradigm in music. Additionally, by becoming the first person to win a Grammy from a streamed-only release, he has made music history.
Philanthropy
One of the most inspiring things about Chance the Rapper is his love for his hometown of Chicago. From getting his start at YOUmedia to now having his own "OpenMike" events for Chicago's youth, he is the embodiment what it means to be a hometown hero. Earlier this year he donated $1 million to Chicago Public Schools and urged big businesses to donate has well. Through Social Works, a non-profit he founded with his childhood friends, he strives to help make a brighter future for the city of Chicago by investing in its youth.
It has been refreshing to watch the emergence of Chance the Rapper. From me having to try and convince people to listen to Chance, to his current status as a superstar, is mind-blowing but expected. The past year and a half has been full of huge blessings for him. Chance seems to be on his own wave in and outside of music and it will be exciting to watch as he continues to evolve.
Chance on the June 2017 Issue of Ebony Magazine
LINKS:
14 Chance the Rapper Songs You Should Know